For many, digital payments is the way to buy essentials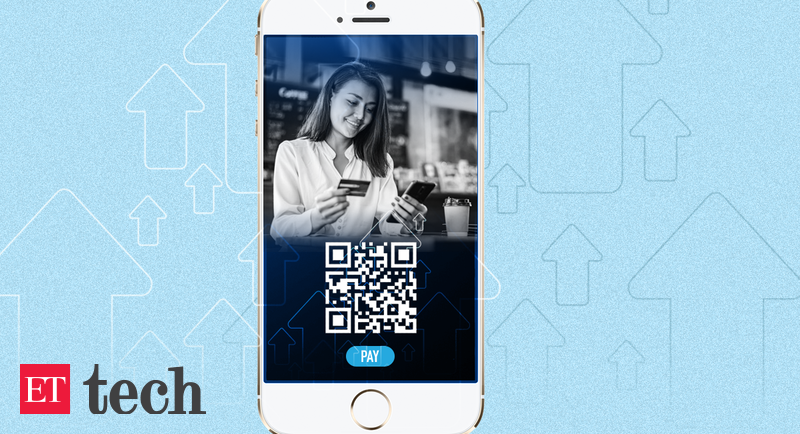 Over 50% of all debit and credit card transactions at local and online stores were for food and grocery-related purchases during lockdown
Bitcoin Rallies To 3-Week High Amid Strong Momentum
Bitcoin climbed to a more-than three-week high today. As market factors point toward additional upside, will the crypto enjoy more robust gains?
How fintechs are filling the last-mile gap during COVID-19 pandemic
Fintechs like Payworld, Moneygram, MobiKwik, Freecharge and Paytm are addressing the issue of accessibility with their network of Aadhar Enabled Payment System (AePS) and mATM at retail points
NASSCOM FutureSkills Brings Free AI Learning Programs
With an aim to enhance AI readiness among all individuals in the country, the National Association of Software and Services Companies (NASSCOM) in partnership with MEITY, today launched an on-demand courseware on Artificial Intelligence. This would be under the NASSCOM FutureSkills initiative and will allow individuals to upskill themselves over the course of the next few weeks. 
BPO cos in talks to restructure debt, add credit lines to deal with Covid-19 impact
Voice services have been the hardest to transition to a work-from-home model, as there was little infrastructure available and clients were unwilling to allow private and sensitive data to be accessed outside the protected centres, ET has reported.
Telcos Look To Add New Subscribers In Lockdown With Contactless Sales
India's biggest telecom operators Bharti Airtel, Vodafone Idea and Reliance Jio are looking to offer sales of sim and new connections online.
Nasscom seeks slew of relief measures for IT sector
Nasscom urged the government to extend the Sunset Clause by one year in order to ensure that SEZs continue to attract investment and contribute to exports and employment generation. The industry body, which represents the $191 billion information technology sector, also said expenses incurred by companies for enabling employees to work from home should be considered as eligible business expenses.
Covid-19 impact: Digital lenders seek moratorium from banks, NBFCs
DLAI, which represents over 80 online lending firms,said that extending RBI's moratorium to all retail borrowers is only possible at scale if large banks and NBFCs who lend to digital lending companies also extend the moratorium
WrestleMania 36, held without spectators, sets new social media interaction record in WWE history
WrestleMania 36 created a new record over the weekend as it became officially the most social event in WWE history despite going behind closed doors due to the novel coronavirus outbreak.
WhatsApp puts new limits on the forwarding of viral messages
Popular messages can now be forward to a single person, down from five. Facebook-owned WhatsApp has been under pressure to remove more misinformation related to COVID-19
Who are India's covid-19 patients?
An analysis of the demographic details of thousands of Indian patients infected by coronavirus reveal they are younger than is commonly believed